Famous Quotes To Inspire You
---
---
Welcome to 'Famous Quotes For You'.
Self development is a long process during which it is necessary to stay motivated. These quotes will help you stay motivated. They are nothing but words of wisdom from successful people.
Quotations by famous and successful people are one of the best ways of remaining inspired and motivated. I have used them for as long as I can remember. Below are some of my favorite ones. Read them on and off. If you like any particular ones, print them out and paste them where you can see them regularly. Keep returning as this page will be frequently updated.
Many a times, what seems difficult from one angle appears easy or even interesting or funny from another. However, on our own, because of our particular thinking pattern or the circumstances that we are in, we are unable to see the other angle.
But there are millions of people who have gone through similar circumstances before us. And many of them have overcome those circumstances and become successful in their mission. It is through their eyes that we can see the other angle of the situation.

The wisdom of successful people is reflected in what they say. Profound words come only from people who have gone through profound experiences. You will also see that many times successful and famous people have similar thoughts on the same subject.
You can find inspiration from the following famous quotes. The topics are:

Is it because successful mindset is the same everywhere? It is but natural that when we read their inspired sayings, we also become inspired. I hope the famous quotes given on this site inspire you all. Read them frequently to stay motivated.
The wisdom of the wise, and the experience of ages, may be preserved by quotations.
~ Benjamin Disraeli
---
Here is what some great minds have said about quotations.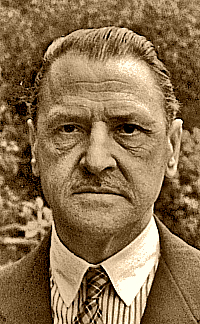 The ability to quote is a serviceable substitute for wit.

~ W. Somerset Maugham
Every quotation contributes something to the stability or enlargement of the language.
~ Samuel Johnson
I love quotations because it is a joy to find thoughts one might have, beautifully expressed with much authority by someone recognized wiser than oneself.
~ Marlene Dietrich
Reading Inspirational and Motivational Quotes daily is like taking my vitamins.
~ Rosie Cash
Quotes are nothing but inspiration for the uninspired.
~ Richard Kemph
A proper collection of quotations is the whole world digested.
~ Emma Racine de Fleur
A proverb is the wisdom of many and the wit of one.
~ Lord John Russell
A quotation/saying should be short and witty to be interesting and effective. The following couplet expresses this beautifully: 


What is an Epigram? a dwarfish whole,
Its body brevity, and wit its soul.
~ Samuel Taylor Coleridge
Finally, my feelings about this collection are expressed perfectly below: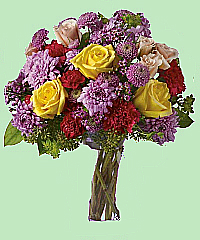 Someone might say of me that I have only made a bouquet of other people's flowers here, having supplied nothing of my own but the thread to bind them.

~ Michel de Montaigne
---
---