Famous Quotes To Inspire You
---
---
Welcome to 'Famous Quotes For You'.
Self development is a long process during which it is necessary to stay motivated. These quotes will help you stay motivated. They are nothing but words of wisdom from successful people.
Quotations by famous and successful people are one of the best ways of remaining inspired and motivated. I have used them for as long as I can remember. Below are some of my favorite ones. Read them on and off. If you like any particular ones, print them out and paste them where you can see them regularly. Keep returning as this page will be frequently updated.
Many a times, what seems difficult from one angle appears easy or even interesting or funny from another. However, on our own, because of our particular thinking pattern or the circumstances that we are in, we are unable to see the other angle.
But there are millions of people who have gone through similar circumstances before us. And many of them have overcome those circumstances and become successful in their mission. It is through their eyes that we can see the other angle of the situation.

The wisdom of successful people is reflected in what they say. Profound words come only from people who have gone through profound experiences. You will also see that many times successful and famous people have similar thoughts on the same subject.
You can find inspiration from the following famous quotes. The topics are:

Is it because successful mindset is the same everywhere? It is but natural that when we read their inspired sayings, we also become inspired. I hope the famous quotes given on this site inspire you all. Read them frequently to stay motivated.
Quotations on Quotations

(Famous Quotes on Quotes)
---
The wisdom of the wise, and the experience of ages, may be preserved by quotations.
~ Benjamin Disraeli
---
Here is what some great minds have said about quotations.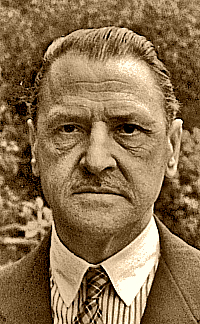 The ability to quote is a serviceable substitute for wit.

~ W. Somerset Maugham
Every quotation contributes something to the stability or enlargement of the language.
~ Samuel Johnson
I love quotations because it is a joy to find thoughts one might have, beautifully expressed with much authority by someone recognized wiser than oneself.
~ Marlene Dietrich
Reading Inspirational and Motivational Quotes daily is like taking my vitamins.
~ Rosie Cash
Quotes are nothing but inspiration for the uninspired.
~ Richard Kemph
A proper collection of quotations is the whole world digested.
~ Emma Racine de Fleur
A proverb is the wisdom of many and the wit of one.
~ Lord John Russell
He wrapped himself in quotations - as a beggar would enfold himself in the purple of Emperors.
~ Rudyard Kipling


A quotation is a handy thing to have about, saving one the trouble of thinking for oneself, always a laborious business.
~ A. A. Milne


A facility for quotation covers the absence of original thought.
~ Dorothy Sayers


A very wise quote is a spectacular waterfall! When you see it, you feel its power!
~ Mehmet Murat ildan


There is no richer treasure than a collection of the beautiful thoughts and maxims of the world's literati.
~ Edward Parsons Day


Quotation is the highest compliment you can pay to an author.
~ André-Marie Ampère


An anthology of quotations is a museum of utterances.
~ Gary Saul Morson



In the garden of literature, the highest and the most charismatic flowers are always the quotations.
~ Mehmet Murat ildan


A fine quotation is a diamond on the finger of a man of wit, and a pebble in the hand of a fool.
~ Joseph Roux


What flowers are to gardens, spices to food, gems to a garment, and stars to heaven; such are proverbs interwoven in speech.
~ Hebrew Proverb


A proper collection of quotations is the whole world digested.
~ Terri Guillemets


The beauty of quotes is that they allow us to glimpse into another minds and understand how they think and look at the world.
~ Anonymous


A quote is a powerful tool for our mind, our soul, our spirit. A quote can sharpen your mind and give you an instant and rapid relief if your soul is down, in a dark time.
~ Dotchamou Zakari


It is often not the words but the message behind the words that makes a quote so meaningful. Even the shortest of quotations can convey the most powerful of messages, provide meaningful perspective, and impart hard-won wisdom.
~ Paul Ayoub


Inspirational quotes are so effective because they are isolated pieces of information, not muddied or diluted by surrounding words or sentences. There is no context to the quote, other than the context of your life.
~ Joe Tichio


A quotation in a speech, article or book is like a rifle in the hands of an infantryman. It speaks with authority.
~ Brendan Francis


Affirmations and quotes are a great way to rewire your thoughts.
~ Scott Allan


Quotations (such as have point and lack triteness) from the great old authors are an act of reverence on the part of the quoter, and a blessing to a public grown superficial and external.
~ Louise Guiney


A quotation, like a pun, should come unsought, and then be welcomed only for some propriety of felicity justifying the intrusion.
~ Robert Chapman


A quotation/saying should be short and witty to be interesting and effective. The following couplet expresses this beautifully: 


What is an Epigram? a dwarfish whole,
Its body brevity, and wit its soul.
~ Samuel Taylor Coleridge
Finally, my feelings about this collection of famous quotes are expressed perfectly below: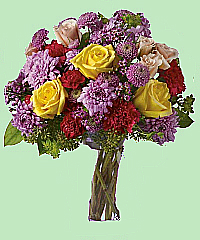 Someone might say of me that I have only made a bouquet of other people's flowers here, having supplied nothing of my own but the thread to bind them.

~ Michel de Montaigne
---